источник: http://www.erkr.de/etl.htm
By the example of the prophet Mohammed, the white Angoras were esteemed in the osmanic world and are honored as National cat since then .
A legend tells, that Mohammed's favorite cat Muezza is fast asleep on a coatcorner of the prophet, as he is called away.
As he doesn't want to disturb the rest of his favorite animal, he cuts up the coatcorner and quietly leaves the room , tenderly looking back.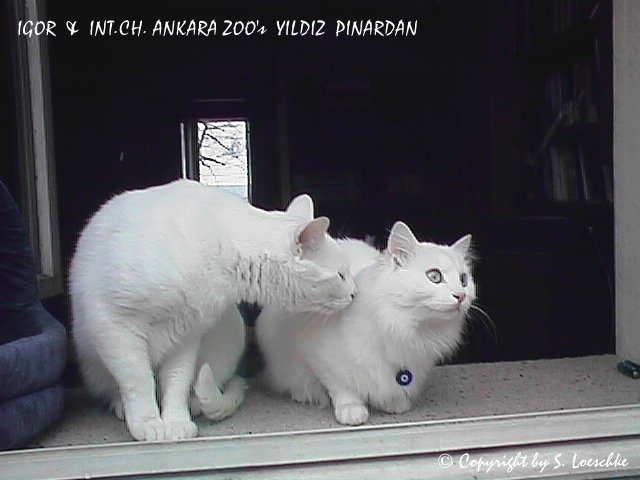 Another legend tells that Wishcats are supposed to exist. If someone has a strong wish, he should put such a cat on his lap and whisper his wish into the cat's ear. Then he should give her plenty of tidbits, and if the kitty likes it, his wish will come true. But this only happens, if it is really a whishcat. No one knows that for sure, because it brings bad luck, if someone speaks out, that the cat made his wish come true.
By Turkish people's superstition Mustafa Kemal Atatürk, the founder of the Turkish Republic, shall be reborn one day in shape of a white Turkish Angora with one blue and one golden eye.
That's the reason, why cats with odd eyes are especially revered in Turkey. They are called Van Kedisi.
The white blue eyed Continue reading «Turkish legends and special features…» →